When you have a product or service, the most important question is what customers think about it. Simply closing deals is not enough. Getting feedback from your customers is equally important. If your product/service can meet the expectations of the customers, you can ask them to write testimonials. Using customer testimonials for sales boost is a rather common tactic in sales.
Testimonials enjoy so much importance because people search for social proof for everything they do in life. This includes making purchases online. Another fascinating fact is that it really doesn't matter from where that social proof is coming from. It needn't necessarily be from friends and family. Even if one gets social proof from other consumers, it is likely to be influencing. This has got more to do with psychology than anything else.
Table Of Contents
What Are Customer Testimonials?
Basically, testimonials are the reviews and comments that satisfied customers provide. They tell how useful the product or service they used was and how helpful it was to them in overcoming certain challenges. You can call them a kind of social proof.
You can place testimonials on your company's website in any format. Text, video, or audio anything would be suitable. They go a long way in boosting sales and building the image of your product or service online. There is no better marketing tool than positive feedback from an existing customer.
The best part about testimonials is that they are fully in your control. You are free to choose the ones you want to feature on your website or elsewhere.
Customer testimonials matter a lot because people are sceptical about purchasing a product or service. They are not sure about taking the plunge and searching for social proof as already mentioned above. Testimonials of happy customers are helpful in telling them how useful a product/service actually is.
A survey reveals that 88 percent of consumers trust online reviews as much as personal recommendations.
So, it is helpful to get as many customer testimonials as you can for your product or service. You can pick the ones that help the most in building your brand's image.
Why Should You Use Customer Testimonials For Sales?
There are many benefits of using testimonials, and they are the following,
1. Business credibility will improve
Most often, the target audience would not believe you blindly. They will have their doubts about your product or service. They may want to try your product only when others are happy with it, or they would want proof of the effectiveness of the product/service.
You can give them social proof through testimonials, as already mentioned above. They seem to be more authentic than the words of the sales rep because brands pay reps, but that is not the case with customers. They praise a product or service when they have a pleasant experience with it. That is why people get influenced by the opinion of those who have already tried your product or service. It holds true even if they don't know each other.
However, it would be best if you did not go for paid testimonials. Doing so can affect your credibility. People can come to know when a testimonial is fake.
2. Better connection
When you compare corporate messages with testimonials, you will understand the difference between the two.
Corporate messages are well-drafted but don't have the connection-building ability. While, testimonials have a normal tone to them, and there is the use of everyday language. It is natural for people to connect better with testimonials rather than formal corporate messages. Personal touch matters and helps in building stronger connections.
In short, testimonials fare better than all the curated content on your website and use customer testimonials on your website.
3. Improvement in emotional connection
Neuroscience says that emotions have a significant role to play in the decision-making process. Such studies form the basis of strategies that businesses use to boost sales. Most often, they come up with messages that evoke various emotions. Similarly, testimonials create a sense of excitement in the target audience's minds, making them feel interested in the product or service. When someone says that they are happy with a product, others would also want to buy it to feel the same happiness.
4. Grab attention faster
Testimonials are usually the story of the buyers who resolved their problems using the solution you offer. Humans are inclined towards narratives, and you can leverage the power of storytelling to attract people to your brand. Sharing the testimonials publicly on various channels will stir up the feelings of new leads and turn them into paying customers.
5. Increase in click-through rates
According to a study, listings with 5-star ratings are more likely to get a better response (as click-through rates) compared to 4 or 3-star ratings. Also, listings with no ratings fare better than those with 1 or 2-star ratings.
It only shows that when the reviews are positive, it will draw more leads. While low ratings show a business in poor light.
6. Influence target audience
Customer testimonials help in influencing the decisions of audiences. This holds for both B2B and B2C sales. Research has a lot to say about this.
95% of online shoppers read reviews prior to purchasing a product or service. This is particularly true when the products/services are costly.
Also, businesses with great testimonials earn 31% more from customers. Another reason to effectively use testimonials.
7. Fare better than case studies
In B2B sales, it is pretty common to use case studies. However, a report says that reviews and testimonials are much more authentic than case studies. Reviews are easier to read and have genuine experiences of people and an honest opinion of a product or service.
Here are some more statistics in favor of testimonials,
a. 72% of consumers believe that positive reviews and testimonials help them trust a brand more.
b. 70% of people trust what strangers say in reviews.
c. 88% of consumers trust online testimonials the way they trust their family and friends.
d. 97% of B2B consumers feel that testimonials and peer recommendations are the most trustworthy.
e. 72% of consumers say that they take action only after they read a positive review.
f. You can generate 62% more revenue by using customer testimonials.
g. Using testimonials on sales pages increases the conversion rate by 34%.
h. Websites with testimonials see an increase in traffic by 45%.
i. Testimonials placed beside expensive products can increase conversion rates by 380%
There are many more statistics to prove that testimonials and reviews have a lot to offer. It is time to make the best use of testimonials to increase sales.
Types of Testimonials
The way you showcase customer testimonials has a massive impact on the target audience. To make it easier for you to choose a format for your business, here are some of the different types of testimonials
Quote testimonials
Quote testimonials refer to the positive statements from a happy customer. They most often have an image of the person to make it easier for the target audience to connect with the quote. Using these types of testimonials in ads gets you better results than conventional methods of advertising. It helps in making your brand look more credible.
2. Video testimonials
Videos are everywhere and are often considered to be the most effective content format. With videos, you can capture the attention of your target audience better than written content. It is possible to captivate the viewers with a perfect mix of visuals and audio. Also, there is a higher chance of the videos going viral on the internet, and you never know what turns into the next sensation. Video testimonials can help impress your audience and draw potential customers to you. Moreover, there are simple tools you can use when creating video testimonials, where there is no need for hiring an agency, contractors, and no expensive photo shoot is required.
3. Audio testimonials
Audio is capable of grabbing the attention of prospective customers. Also, it is a pocket-friendly way of creating content that works for you as it doesn't need too many resources. You only have to narrate a customer story that resonates with the target audience. The chances of its consumption are higher as audio doesn't take up too much data and is easily shareable.
4. Case study testimonials
An effective way of providing social proof is by using case study testimonials. It involves a customer sharing their experience of using your solution, and it can be quite impactful. Most often, there is the use of facts and observations that show how your product or service fares. Use testimonials that have the full story of the customer so that the audience can relate to it. It will help them understand whether your solution can meet their requirements or not.
5. Social media testimonials
Ever since social media arrived, the way we showcase ourselves has changed. We use it to speak our heart out and even vent out our anger on certain products or services used. Once you get positive feedback from your clients on social media, you can use them as social proof on your website. It won't be tough to find such testimonials and share them on your social media channel. Try to hit the like button as well. Overall, there is nothing that would work as well as social media testimonials.
6. Customer interviews testimonials
When you interview willing customers, you can ask them to reveal how your product or service helped them succeed. It allows showcasing the features of your solution to prospects and garner more attention. You can choose to have interviews as videos, audio-only or in the written form posted on your company's blog. You can choose one format or a good mix of all of them to widen your reach.
7. Blog post testimonials
It is an excellent option to compose a blog post with the customer's story as the main highlight. Though it may seem like a case study testimonial, it is quite different. Here you are narrating the story of the customer from your point of view. It is up to you to opt for a guest writer or assign the task to a person in your own company. The former is better as the post is less likely to be biased.
8. Press review testimonials
Getting featured in the news can give a tremendous boost to your business, especially when it is growing. Though it may not happen quickly, if you do get featured, you must make the most of it and share it as much as you can on your website and social media channels. They can give you outstanding results.
9. Peer review testimonials
When you have peer reviews, they can go a long way in helping individuals who are new to your business. When they see that you have four or more stars, they are more likely to associate themselves with you. It is because they know that the reviews are not biased in any way. You can take a screenshot of such reviews and post them on your website to let customers take a look at them.
Best Practices for Testimonial Designs
While there are no rigid rules to follow while designing testimonials, it is always good to follow a few guidelines that will help you get the desired results.
Seek inspiration
It is a good idea to get inspired by real-world testimonial pages of businesses. You can look at what others are doing and pick the idea you think will resonate well with the target audience.
2. Keep it engaging
You have to be careful with the testimonials you display on your website. Choose the ones that are detailed and draw prospects towards your solution. You can make them look more visually appealing with relatable videos and images so that potential customers can engage better with them. It is quite evident that having a human face with the testimonial will help people connect with you as it will add some warmth to the testimonial and make it seem real.
3. Be specific
Don't try to stick only to generic reviews. It would be better to choose the reviews that talk more about the specific features of your solution and how they helped the user. Case studies are the best as they cover the effectiveness of products in detail and resonate well with the audience.
4. Keep it compact
Whether your testimonial is in video or text form, it shouldn't be too lengthy. If you are not careful about this, the prospect will lose interest in you which is not what you want, right? The truth is that nobody has the time to sit down and read long paragraphs or hour-long videos, and you should be considerate of this.
5. Be honest
Fake reviews are not going to land you anywhere except in trouble. People can make out that your testimonials are made-up, which can ruin your reputation to a great extent. You don't even know about the damage it can cause to your image, which is why it is always a good idea to steer clear of fake testimonials as social proof.
How To Use Customer Testimonials For Sales (Examples)
Using testimonials the right way and placing them in the right places goes a long way in boosting your brand's reputation. You can create curiosity in the minds of people and trigger their interest in your product or service.
Here's how you can use customer testimonials for sales upsurge,
Social media has billions of users worldwide. You simply can't ignore the power it has and for sales, there is no better platform than it. Most social media users form an opinion about brands by looking at what they post on social media. Therefore, the best place to post your testimonials is your company's social media accounts. Social media users would start trusting your product or service more when you are more visible to them. You must have heard of the saying – 'Out of sight is out of mind' and if you don't want users to forget you, you must increase your social media presence.
Social media platforms like Instagram, Facebook and LinkedIn are perfect for posting testimonials with the pictures the customers send you along with their reviews.
For example, the one below is AdEspresso's post on Facebook with the testimonials of its customers. This makes it all seem more trustworthy, making one feel like giving it a shot. It definitely looks better than long and braggy sales copies that don't create a significant impact on people's minds. Such posts on social media are powerful enough to draw more people towards it.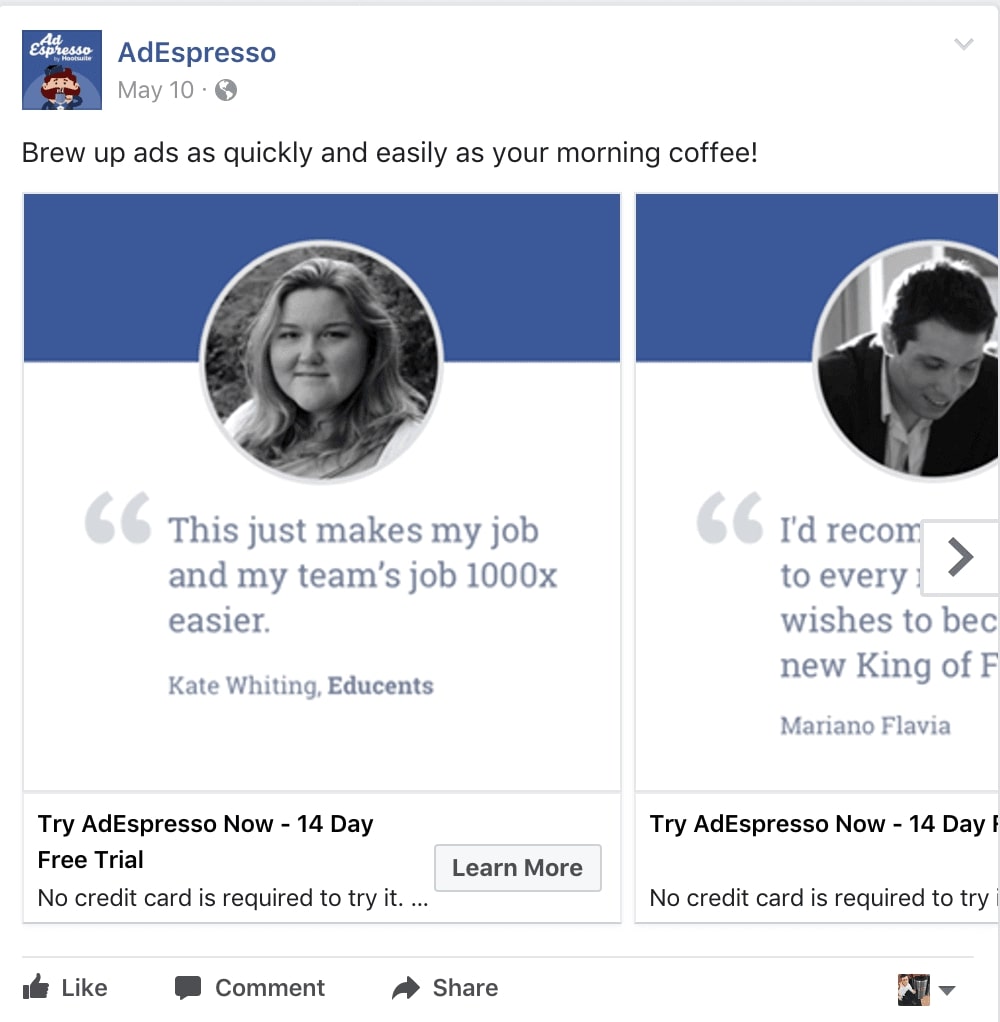 You can get creative and share posts with quotes from your side along with the customer's review to make it seem more human. When social media users can relate to posts, the chances of them visiting your brand's website are higher.
2. Add testimonials to your blog
The primary reason for having a blog for your product or service is your desire to reach out to people. You want potential customers to stop by and gain knowledge about your company and what it deals in. You are adding value to their lives by providing knowledge about your niche, but the ultimate motive is to make more sales.
Adding testimonials to your blog is one way to attract the visitors who land on your page randomly. You grab their attention and make them want to know more about your brand. The best place to position your testimonials is the sidebar of your blog. When a user stops by your write-up, he or she is also likely to look at the testimonial.
Also, note that you have a higher chance of getting the potential customer interested in your product or service when you place well-designed testimonials.
Below is an example of an eye-catching testimonial on a blog.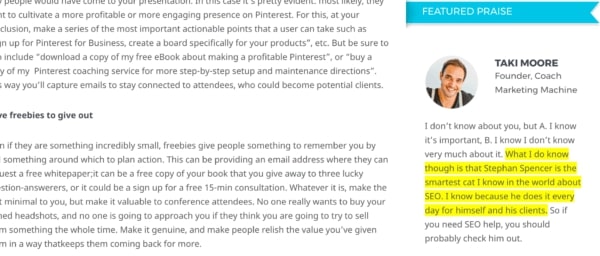 3. Add them to your website
Your company's website is the window of opportunity for the brand. You have the freedom to feature what you want. Does your website have testimonials on it? If not, you are missing out on a golden opportunity to boost sales.
Also, work on getting a good number of testimonials and have a dedicated page on your website for them. Try placing testimonials on the landing page of your website. Post them on other pages of your website as well (such as the homepage or product page). Placing relevant testimonials next to CTAs is also a good idea if you want to see more users turning into customers.
The primary aim is to make visitors feel that customers find your product/service useful, and the feedback is positive. In a way, it convinces them about your product and the chances of them becoming a customer are high.
Here's an example for you.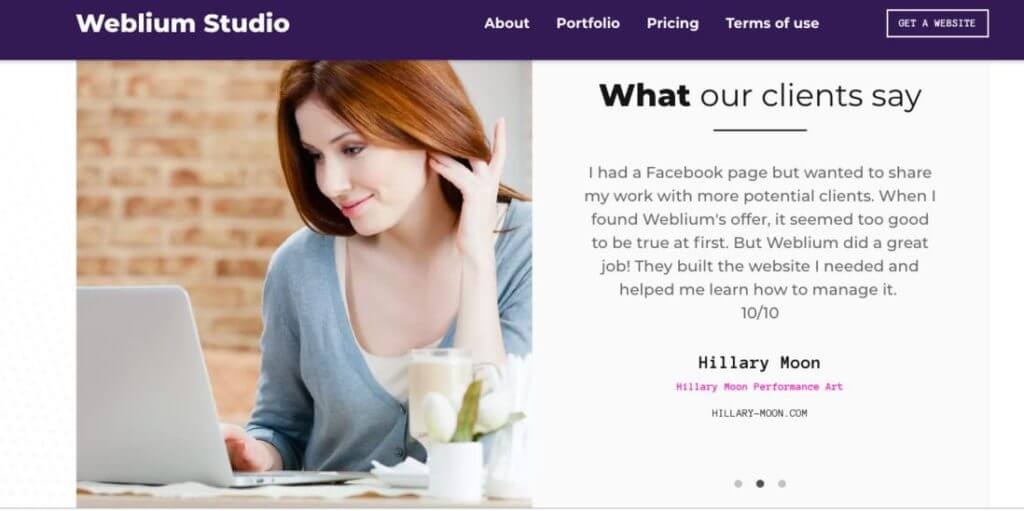 4. Make testimonials a part of your sales pitch and marketing material
Apart from the website, consider making the testimonials a part of the sales pitch too. It proves that your customers like your product. By adding them to your sales pitch, you are increasing its value.
The same goes for other marketing materials that the sales team uses when they meet businesses and prospects. Though print marketing materials sound cliched in today's technologically advanced age, they are important too. Add testimonials to your mailers, brochures, flyers, postcards, and newsletters and people will connect to your brand.
By revealing what your existing customers think about your brand, you are earning more brownie points. Make the testimonials look interesting so people get drawn towards them at the first glance.
Following is an example for you.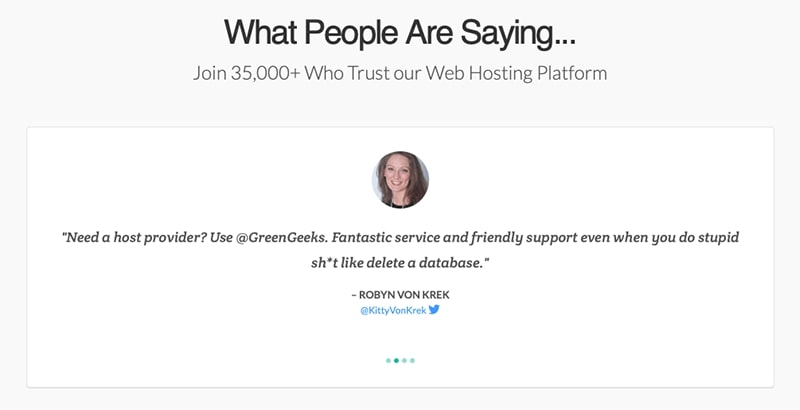 5. Make use of the most relevant testimonials
The testimonials you wish to feature on your website, social media sites, and marketing materials should be relevant. Choose the ones that are from your target audience. People give a better response when they find out that the testimonial is from someone they can relate to.
For example, if your product or service targets teenagers, don't add testimonials from women above the age of 40. You will get conversions only when you feature relevant and relatable testimonials.
The following is an example for you.
6. Add testimonials to paid ads for more sales
Every business that wants to scale-up places ads. That is the most effective way to reach out to the target audience and make it easier for them to find you. However, full-blown testimonials can't get through.
The solution is adding in a customer review extension. It is quite obvious that ads having customer review ratings in them will receive a higher click-through rate when compared to those that don't.
Here's an example of that,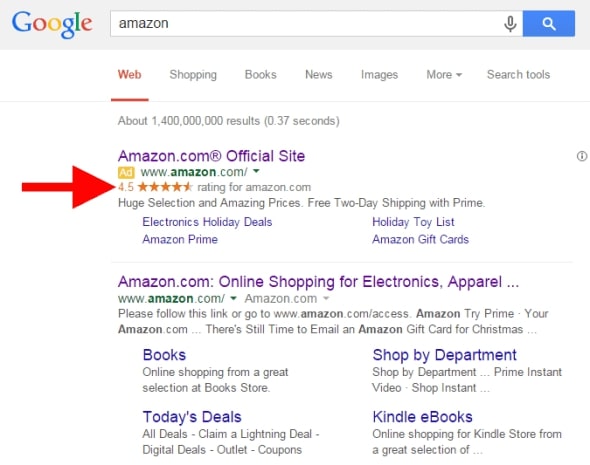 7. Add case studies to your brand's website
Case studies are great for those who are into selling business solutions. If you are someone into B2B sales, you can create a page for case studies on your website. To get case studies for your service or product, you need to get in touch with your customers who have previously given you positive feedback.
In case they want to share their story, you can send them a survey and get their details. Have a page on your website dedicated only to case studies and see how visitors get interested in you. Real-life stories are a powerful tool to grab attention. When visitors read all the others' success stories, it inclines them towards giving it a shot and turning into customers.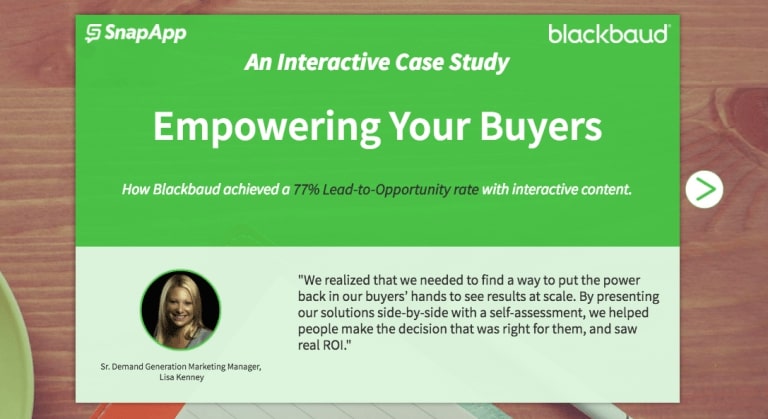 8. Add testimonials to email marketing sequences
When you send emails to leads, you can make them more effective by adding in relevant testimonials. By placing an appropriate testimonial, you highlight the use of your product and reassure the prospect about the benefits of using your product. Placement and relevancy are something to keep in mind while using testimonials in emails.
The following is an example for you.
Conclusion
Testimonials are powerful yet cost-effective marketing tools that go a long way in boosting the sales of your product or service. Not leveraging its power can prove to be a big mistake.
It is a human tendency to get influenced by others. That is why we purchase products on a friend's referral rather than trusting a brand's sales pitch. We need social proof for most of our decisions. Therefore, featuring testimonials on your website, social media, blog, ads, and sales pitch, and print marketing materials is a good idea. It increases your authenticity and brand value.
Using customer testimonials for sales boost is a strategy that costs you nothing but yields excellent results. This tactic should be used to its full potential. But remember to feature only those testimonials that are relevant because people connect better with those with whom they can relate.